We're all about Workplace Integration and making sure Effective Communication underpins TeamWork and Individual Performance –

especially

for employees whose first language is not English.
MMTW gives your Employees the most powerful tool-kit of all – HR Managers, join us on the 18th January
For Breakfast, Key Note Speaker and a great mix of people from other sectors. Limited places. Huge thanks to Bank of Ireland, Montrose Centre for hosting us.
Email:  or phone Janie on 086 857 2005
Is lack of confidence or language holding your employees back? Stopping them communicating well within their teams, limiting their ability to speak in public or deliver effective presentations?   Our training approach supports non-native English speakers enabling them to contribute faster, giving the necessary confidence to work efficiently and at the levels they need to be at.
MMTW works especially well as part of a company's induction program as it boosts communication skills at every level, using a combination of proven Language Learning  and  Corporate Coaching techniques
 - greater loyalty - greater work/life satisfaction - optimising performance and profitability
One to One or One to Many – It's all about Connecting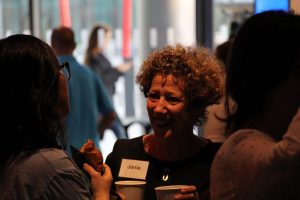 The more training we do, the more we appreciate just how important it is for non native English speakers to be supported by their Employers with specialised training.
On completion of initial induction training, we continue to support employees and tailor sessions according to specific needs.
"Exceeded my expectations"
 "I learnt a lot of very useful business language, Without this workshop with Andrea and Janie, I never would have learnt how to work on my presentations"
"Now I know how to present myself better in English"  
"Awesome to have this opportunity"
"Now I have the confidence to give a presentation in English"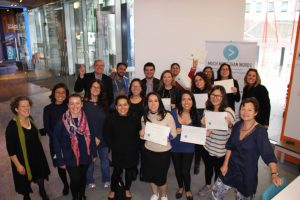 DRIVING LASTING CHANGE THROUGH TRAINING INNOVATION