How we connect matters –
  As individuals, as professionals, regardless of what language  you are using, there is a human need for us to communicate and more importantly to connect.  One to one, or 'one to many', the more technology dominates our lives, the more important it becomes to remember we are human.  
It's not just having to pitch, present or speak in public.
It is about being effective in our everyday lives, on both a personal and a professional basis and being aware of what is all too often left unsaid. 
.."we're working with people from all over the world and with English being our common language, miscommunication happens – often even among native English speakers!".
Whether your work requires individual or team work, being an effective communicator is an invaluable skill. Confident communicators tend to get more done, enjoy their work more and we find, become increasingly more creative and innovative in how they work. The 'Confident Communicator' who is able to present and speak in public with ease, authenticity and willingly is a great asset to any organisation.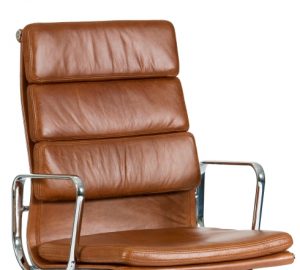 Confident Communicators not only create more sustainable business relationships  and network more effectively,  we find they are more resilient and manage stress better.  All of which makes companies happier as productivity and profitability increases – and staff stay longer. SME's and Business Owners feel more comfortable as they pitch and present their businesses more effectively and Individuals who tend to work alone find the more they work on their presentation and speaking skills, the greater the connection they make with their clients.
The work we do boosts individual performance. Our clients come from all walks of life  because the need for effective communication is universal, as are the fears people feel about looking stupid or nervous.  The fear of failure holds many people who are talented back. The multicultural environment is where we've found our niche, not purely because of a need to boost language competency, but  primarily because we believe the key to maximising performance is C.O.N.F.I.D.E.N.C.E – something our native English speaking clients know only too well.  Our strength is bringing everyone together to foster greater understanding and appreciation of diversity, whilst acquiring new skills.  
In addition to our Corporate Training, we run public workshops as we recognise the need for specialised training amongst SME's, Business Owners and Individuals who may not have access to this level of training normally only available when working for medium to larger sized organisations..  
Click here to learn about our 'MultiCultural Exchange  – a new initiative for 2017. '
Click here for dates only of the MultiCultural Exchange monthly meetings
 Recent Feedback below:                                     

 RECENT LINKED-IN TESTIMONIALS

"Exceeded my expectations"  

 


"Being understood by people of many different nationalities when English is not the first language of any of us makes me feel really happy.".


"Now I have the confidence to give a presentation in English to our European Sales Team" 






.. Increased Staff Retention * Improved Performance *


CREATING  A RICHLY DIVERSE CULTURE THROUGH CONVERSATION'