How we connect matters –
  As individuals, as professionals there is a human need for us to communicate and more importantly to connect.  One to one, or 'one to many', the more technology dominates our lives, the more important it becomes to remember we are human.  
It's not just having to pitch, present or speak in public.
It is about being effective in our everyday lives, on both a personal and a professional basis and being aware of what is all too often left unsaid. 
.."we're working with people from all over the world and with English being our common language, miscommunication happens – often amongst native English speakers!".
Whether you work remotely, autonomously or in a team environment, being an effective communicator is an invaluable skill. Confident communicators tend to be more productive, enjoy their work and we find, become increasingly more creative and innovative in how they work. The 'Confident Communicator' who is able to present and speak in public with ease, authenticity and willingly is a great asset to any organisation.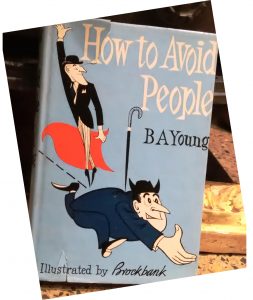 Becoming a more Confident Communicator is a great way to reduce your stress levels and control your nerves whenever you need to present or speak in public.
The more effectively you can communicate the more productive you can be – both in and out of work.
Our clients are varied, from the young CEO who needs to pitch for funding to the Sales Director who's presenting to his global team.
We've also experience of working with talented creatives including a reclusive Writer who dreaded giving a reading and more than one Artist who needed to accept an award and give a speech.  Nerves hit everyone, it's just a question of perspective and practice! .
Our workshops build greater team relationships and give people the skills needed for leadership. The work we love to do is within a multicultural team because both native and non native English speakers underestimate what it takes to work effectively. Where needed we boost language competency too.  Our strength is bringing everyone together to foster greater understanding and appreciation of diversity, through the acquisition of new skills. 
In addition to our Corporate Training, we run public workshops as we recognise the need for specialised training amongst SME's, Business Owners and Individuals who may not have access to this level of training normally only available when working for medium to larger sized organisations.  
Click here to book in to our 'MultiCultural Exchange  – a collaborative community initiative '
Click here for dates only of the MultiCultural Exchange monthly meetings
 Recent Feedback below:                        

 RECENT LINKED-IN TESTIMONIALS

"A practical workshop which exceeded my expectations" 
 

 


"Being understood by people of many different nationalities when English is not the first language of any of us makes me feel really happy."



"Now I have the confidence to give a presentation in English to our European Sales Team" 






.. Increased Staff Retention * Improved Performance *


CREATING  A RICHLY DIVERSE CULTURE THROUGH CONVERSATION'